Please enter the email address associated with your account:
This is a test of how to set up a signup box
Related Products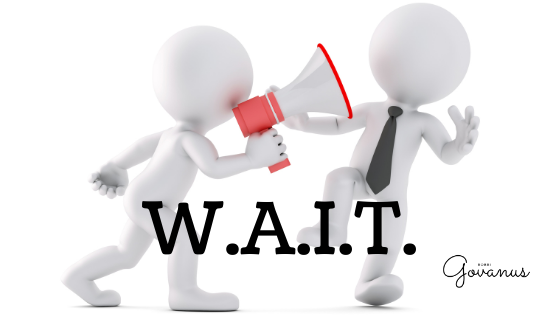 W.A.I.T.
W.A.I.T. I am offering you an acronym to remind us all to pause before we speak and ask, "Why Am I Talking?". Today it could be beneficial for...